Hi,
My name is Emma Witney. I'm 13 and I'm in year 8 at St. Xavier's School outside Newbury, which is in Berkshire.
This year, in History, we did World War 2 with Mrs. Norwood. We learned how Germany's defeat in World War 1 led to a surge of nationalism and the rise of Hitler's Nazi party and we had a school trip to Germany and Poland where we discovered, first of all, how the war started and then about all the terrible atrocities that were committed during World War 2.
Last year, the school helped us to organise a charity treasure hunt to raise money for food banks. We really enjoyed it and we wanted to do something this year. We think that it's really important that people never forget the horror of World War 2 so we've decided to do something about it. We want to make something permanent that people see every day and that will remind them that intolerance and discrimination have no place in Britain.
We want to raise the money to put a big statue of Hitler in Newbury Market Square. (Artists Impression above.) 
Something that people will walk past every single day, something that will remind us of the unspeakable acts humans are capable of; something like a statue of Hitler will send a message not just to the people of Berkshire, but to our government and those of countries the world over, that young people demand a more caring and inclusive society.
The statue will be roughly nine feet high, cast in bronze on a five-foot high stone plinth with the words Never Forget in English, German, Mandarin and emojis. We know it will be expensive but, last year, we raised nearly four thousand pounds for food banks and we think we can do much, much better this year.
We thought about all the people that the statue might be of and decided that Idi Amin would take too much bronze and people might try to pull a Saddam Hussain one down, like they did on the news. Also, Hitler was the worst of the lot and is still on TV all the time
We already have a lot of support. My Dad thinks it's a great idea. When I told him about it, he hugged me and said it "would show 'em what's what." I think he was crying. He's promised to get some of his friends not only to donate but to form what he called a "ring of steel" around the statue while it's being built. I'm sure the Council will do all that, but it's a nice offer. I've never seen my Dad so happy. I keep reminding him that it's a statue of Hitler.
Please give what you can and who knows? Maybe school kids from all over the country will join us and, in time, every town square will have a statue of Hitler.

Pledge £10 or more
5 backers
Our thanks and your name on the plinth of the statue. Let them know that you were behind a statue of Hitler.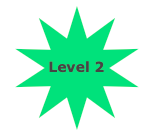 Pledge £25 or more
4 backers
Our thanks, your name on the plinth and a special limited edition T-Shirt with a picture of Hitler on.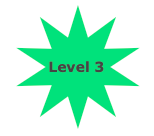 Pledge £100 or more
1 backers
Our thanks, your name on the plinth, a special limited edition T-Shirt with a picture of Hitler on and a VIP invitation the unveiling ceremony. We hope to get a celebrity like Jeremy Clarkson to perform the ceremony and the school band has promised to play a stirring anthem composed by a friend of my Dad's.